It is with great pride that I get to speak on the Education Legislation Amendment (2021 Measures No. 1) Bill 2021 today. One of the things that this bill addresses is the University of Notre Dame Australia; I believe that I am the only graduate and undergraduate of that university in this parliament. So it is fantastic to see what is actually happening in this legislation, and I'm very proud to be able to support it today. Universities obviously hold a very important place in our education ecosystem, and a university like Notre Dame expands on that ecosystem by providing a different style of education—one that is certainly targeted towards smaller class sizes. As part of the university ecosystem in which it sits, it strives to be part of that ever ongoing search for truth.
Notre Dame, under this legislation, will be elevated to be a Table A provider, which will put it on a more equal playing field with the other universities around Australia. Notre Dame Australia has a proven track record on delivering high-quality teaching and outcomes for its graduates. Notre Dame has a great track record, averaging almost 89 per cent of graduates finding employment within four months of graduation over recent years. Indeed, it ranks No. 1 for overall university experience, with a five-star rating for overall experience, teaching quality and skills development for the last 13 years.
Currently, The University of Notre Dame Australia receives a limited amount of Commonwealth supported places due to its status as a Table B provider. The number of places has not increased since 2015. This presents a huge equity problem. It means that many students, who clearly have qualified to study at the university, are not able to access a Commonwealth funded place for that study. It means that those students have to find the funds to pay for a full-fee place at the university. Indeed, it wasn't even possible to find any Commonwealth support to support those fees at all at the time I went to the university. We had to access the private NAB-run deferral of fees scheme which, unlike HECS, required repayment regardless of whether you landed a job and what your income was after university.
So the movement of Notre Dame into Table A is a fundamental part of providing equity to students at that university. It's about providing greater access to university education to students across Western Australia and New South Wales. And that's not just in metropolitan Perth but also in Broome, with its remote campus up there. It's one of the few campuses still operating remotely in Western Australia after a number of other universities have closed their satellite campuses. Obviously, that provides an enormous equity role in being able to provide the opportunity, particularly for Aboriginal students, to get access to a tertiary university education near country and on country for them. That's particularly around the very important areas of teaching and nursing. Also, expanding the opportunities in Fremantle and in Sydney will mean that more students have the opportunity not just of a university education but also of choice on the type of university education. That's choice which we have been providing across this country now for approximately 70 years when it comes to our school education and that will be better provided by moving Notre Dame into Table A. The bill before us will mean that those current full-fee-paying students and future students will have access to Commonwealth funded places. There won't be the requirement to pay for a full-fee place. As I said, that certainly beats having to use a fee deferral scheme through a private bank. This will be a $133 million investment over the next 10 years and it will go a long way to improving diversity of and access to education in Perth, Sydney and Broome.
As I said when I started, universities are a very important part of our overall education ecosystem. They're no more important than our TAFE system and our VET sector, and they're no more important than our schools' early childhood education. They all stand together as part of our education ecosystem. But one of the important things about university is the opportunity to challenge ourselves and to challenge ideas. Part of that comes from the opportunity we get not just in the formal lectures or in the tutorials and discussions but in the discussions that happen in the cafes, taverns and bars around our universities as well. Putting forward ideas and having them slapped down by your friends—and, sometimes, by your intellectual enemies—at the university is a very important part of your education. So as part of my commending this bill to the House, can I say to those people who I knocked around with at Fremantle campus of Notre Dame—known as 'the gang'—it was a pleasure to spend my university years with you. It's all your own fault that I am like this, with one exception—
Mr Fitzgibbon interjecting—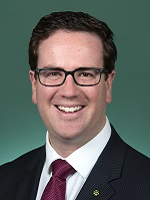 Mr KEOGH: Here we go! The member for Hunter is already heckling me on a bill about my alma mater. Here we go!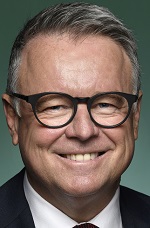 Mr Fitzgibbon: Sorry!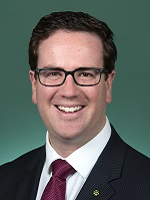 Mr KEOGH: I especially want to give a shout out to Lindsay Dodd; his 40th birthday is today. He's a great graduate of the Notre Dame campus at Fremantle. For anything that anyone has any concern with about my education I refer them to the member for Curtin, who admitted me to the university and lectured me in two of my units of law.